SONIA is very often at Venice Beach playing Pickleball and she lives to play both sports.
She says there is no competition and body's in motion is what sports is all about.
And XTP sports now has the new 27 gram outdoor pickleball that is the go to ball at the beach.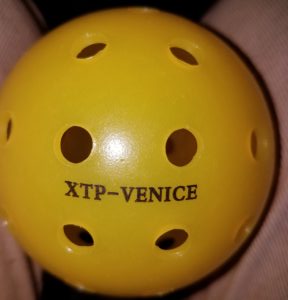 So pick up a paddle of either- Paddle Tennis or Pickleball and head on over to Venice Beach and if you see Sonia she will very likely take time to hit some balls with you.Both sports are great and they should be co-striping courts so they can be used for either sports.
Truly.john of paddles4less.com